Whey Protein
Our delicious Fit For The King Whey Protein is a great addition to any smoothie. A nutritious and filling meal or snack is only a few minutes away with our simple shake recipes.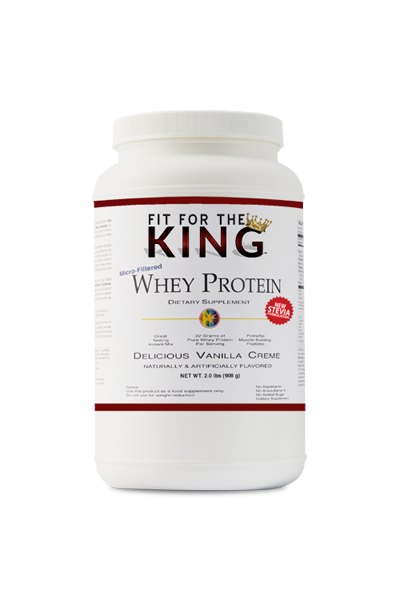 In search of a great read? How about a journal or cookbook to keep you on track? Check out our library.
Check out our line of recommended supplements that support your nutritional and fitness goals.
Do you love the Fit For The King supplements? Now you can have them shipped to your door every month without having to remember to come back and purchase them. Check out our subscriptions.