What many in the church need is a combination of sound information on fitness and nutrition, coupled with coaching/counseling/discipleship in the areas of resistance or brokenness that have kept them from experiencing success in the past.
This combination of sound nutritional and physiological support with gospel-centered encouragement, counsel, and accountability is unique to Fit For The King.
Our program is unique. We are not a multi-level marketing organization, we aren't a personal training organization, we don't sell special food, and we aren't associated with any particular gym. Our program was developed to help you discover what God wants for you physically and spiritually. We tackle the challenge of becoming Fit For The King in a holistic manner. It isn't just about mindset, eating right, exercise, losing weight, losing inches, gaining muscle, or feeling great. It's how all of those things working together will give you the increased capacity to do the work of God's Kingdom.
Our three-month process takes the individual through:
Demolition
The first critical step to success is demolishing wrong thoughts from our culture, about God, yourself, and your purpose. Until these falsehoods are exposed, demolished, and carted away, most people cannot successfully move forward to experience lasting and balanced health practices.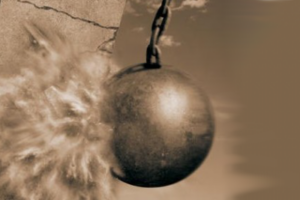 Foundation
The next step in the process is to lay a new foundation based on biblical truth and scientific fact. These are truths about God's purposes for His children, His goal for every Christ follower, eternal principles regarding how life operates, and nutritional and exercise facts that can inform a lifetime of pursuing good health.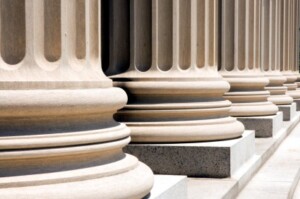 Transformation
Lasting transformation is attainable once old ideas and thoughts are demolished and a new foundation is laid. Appropriate goals, a pathway for success, and a willingness to follow the lead of the Holy Spirit are all a part of becoming a "new creation" in Christ.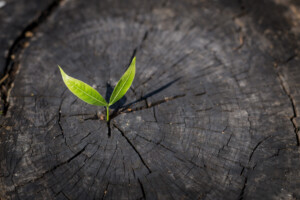 In each stage we dive into what the Bible has to say and the practical application it has for your mind and body. Each week you will have a one-on-one meeting with David, as well as assigned reading and video content. Clients also journal food intake and exercise, and engage with an educational video series on nutrition and physiology with quizzes and a completion certificate. Once your program is completed, you are invited to keep in touch through community health activities and events happening in person and online. 
If you are interested in exploring coaching with David or one of our Certified Fit For The King Coaches, schedule your free consultation.
My experience with David Bush and Fit For The King was life altering and encouraging.  I had tried diet programs and exercise efforts on my own, but none of them engaged all of who I am like Fit For The King.   David Bush combined sound nutrition education, emotional support, and spiritual challenge through scripture.  It was powerful!  David Bush is the real deal.  I highly recommend Fit For The King to anyone desiring real health and fitness change.
PASTOR TODD ARNESON
Red Cedar Church
Rice Lake, WI
"I can personally attest that the diversity of David Bush's ministry experience is due to his unique, multifaceted giftedness, his passion for ministry within the Body of Christ, and his commitment to keeping Jesus and the Gospel at the center of all that he does!  David has lived out the thoughtful and Biblical message of Fit For The King in his everyday life for as long as I've known him – going on 25 years. "
MICHAEL MUDLAFF
Senior Pastor
Westkirk Presbyterian Church
"For years I had been trying to get my health together on my own. As a pastor, I felt no one could understand my circumstances. David Bush and Fit For The King has given me a whole new perspective, and I am regaining my health faster than I've ever thought possible.
The life of a pastor is busy! I know God wants me to care for my family, ministry, and finances. But physical challenges I've encountered have reminded me how He wants me to be a good steward of the body He has given me as well. Fit For The King has helped bring balance to all of my life."
JASON SMITH
Pastor to Youth and Families
Otsego, MI
"I recently lost 40 pounds in an effort to better steward the body and time and opportunities God has given me – and elongate my availability to be an instrument in God's hand. Thanks, David, for continuing to impact people with a grace-filled message of stewardship."
ROB SEYLER
Bible Instructor
Grand View Christian School
Des Moines, IA
"When we seek biblical wisdom (I have done this with Fit For The King) for our health journey, we will see with greater clarity issues that have confused us. God is doing a greater work in me than any rapid weight loss program could do. This journey is bringing healing and sanctifying me in ways I've never imagined. I have been so blessed by David's counsel and ministry!"
KRIS PARLEE
Ankeny, IA
"Ministry, at times, can be frustrating and exhausting with seemingly too few hours in the day to care for all that needs caring for.  The importance of staying plugged into the Holy Spirit is paramount, as is, having a strong support system both personally and professionally.  Self-care must be practiced and balance in life must be maintained.  It can, at times, become too much!  That is where David Bush can come in by offering a holistic approach that addresses wellness, both physically and spiritually; partnering with you to address nutrition, motivation, accountability, and regular physical exercise.  Ministers sometimes need ministering to, and David's background in pastoral ministry, counseling and his expertise in physical training can be a great tool to stay fresh and effective in ministry."
COLE LINDHOLM
Director of HR & Community
Outreach Operations
Hope Ministries