Learn more about our Certified Fit For The King Coaches and then schedule your free consultation call!
David Bush is a unique health coach. He works as a coach, discipler, and pastor who takes people through a unique, enlightening, and practical Bible-based curriculum. As a former pastor, businessman and entrepreneur, he works with pastors, church and business leaders, and committed followers of Christ to help them become more physically available to love God and serve others. Learn more about David's journey to start Fit For The King.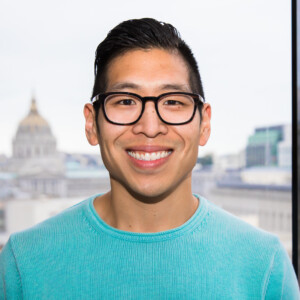 I am passionate about walking alongside others to achieve their goals as a coach, consultant, and non-profit board director. I currently live in San Francisco, California and am blessed with a wife and two young children. I grew up in an achievement-oriented culture and much of my career has been in the demanding field of corporate finance where I've worked as an investment banker, corporate finance leader and early startup founder. Through my upbringing & professional roles, I've personally seen & experienced the physical and spiritual imbalances that so often occur in our success-driven culture.
Over the last few years, I've felt led to address these imbalances and to pursue my passions for both faith and fitness in a way that increasingly focuses on serving others. I realized that success isn't driven by what I can do for myself but instead what I can do as a response to our Lord who has already done everything for us. In following this passion, I've now become certified as a Fit For The King Coach as well as a personal trainer through the National Academy of Sports Medicine.
I have personally wrestled with weight issues for much of my life (having gained and lost over 100 pounds) and understand that trying to live in a sustainably healthy way is a lifelong journey with significant challenges, especially in a world that demands so much of our time. However, I'm also convinced that truly Spirit-led motivations coupled with sound nutrition and fitness practices lead to lasting results both physically and spiritually. I'd love to partner with you to help you find your right balance so that you can also more fully enjoy your physical potential while honoring the Lord.
If you'd like to talk about your health challenges and goals, set up a no-obligation appointment on our Calendly schedule with me. You can also reach me at [email protected]. I look forward to hearing from you.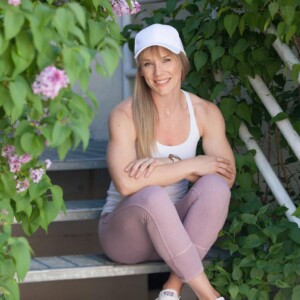 Hi there, friend – I'm Shannan. I'm a Pastor's wife and mother to four children: Tyler (18), Joren (15), Brody (9) and Selah (6). I'm also really passionate about helping people live balanced, healthier lives. As you will see, that's been a struggle for me a lot of my life.
While I grew up playing competitive sports and being very active, my weight was a constant struggle in my younger years. After losing a significant amount of weight due to a medical elimination diet to address some health issues, I spent years battling various disordered eating behaviors. Becoming a mom for the first time put a temporary stop to my disordered eating, but it wasn't until several years later, through an online Bible study, that I began to fully grasp the idolatry that was at the root of my prior struggles.
Partly because of the change I experienced in my own life, I became a fitness professional. But I've seen a great need for Biblical truth to be applied to the area of body care as so many of my clients were struggling to find freedom and lasting heart change, not just weight loss. While I'm a NASM Certified Personal Trainer and Certified Fit for the King Coach with 15 years of group fitness experience, it's the power of the gospel–applied to our relationships and stewardship of our bodies– that's the real star in this journey. I possess a passion for helping others discover the kind of health that frees them to be available to love God and serve others, and I hope I have the privilege of walking this path with you!
Set up a no-obligation appointment and let me hear your story. You can also reach me at [email protected]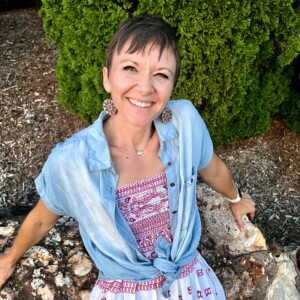 Hey friend! I'm a home-schooling mother of four and a pastor's wife living in Springfield, Mo. I grew up as a farm girl in Nebraska in a family that appreciated fresh food cultivated from a bountiful vegetable garden and meals prepared from scratch. Despite that rich history, I've had to work to develop a healthy lifestyle for my family. Sound familiar?
In 2015 my family experience a transformative year of church planting and foster care. The stress of season took a toll on us all, but hit home when a routine doctor's visit revealed my husband's declining health. Determined to make a positive change, my family and I embarked on a 21-day challenge that involved daily exercise along with dietary changes. This challenge not only rejuvenated our bodies but also instilled in us the values of consistency and discipline.
I wanted to share my knowledge and experience with others, but was confronted by programs that ignored the critical spiritual and relational components of body transformation that I'd found so important in our family's turnaround. Imagine my excitement at discovering Fit For The King and experiencing their holistic approach. I now want to share these life-transforming principles with you!
Some of the daily disciplines I've learned to embrace include baking with sourdough, starting a family garden, hiking, kayaking, biking and lifting weights in our basement home gym. Most of this is family-centered, and our adventures together have also included skiing, ultimate frisbee, and just cherishing the memories we are making together! Our pursuit of biblical body stewardship has been at the center of this transformation in our family life together.
I would love to help you experience this kind of life for yourself and your family! Let's talk! You can reach me at [email protected]