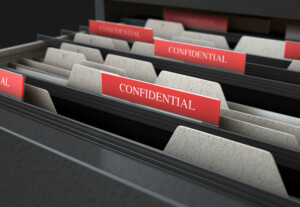 I've developed an online fitness challenge that typically runs in the spring and fall. People from across the country looking for a biblical perspective on health and fitness join together for 28 days to learn nutritious eating habits, healthy movement, and most importantly, how the gospel informs our body stewardship.
I don't know most of the people who take part in these challenges as they are often friends or relatives of those who have encountered INSPIRE or Fit For The King events or resources. One such participant asked to be dropped from our faith-based challenge after a few days and moved to another challenge with a different fitness emphasis. She explained her reason for leaving:
"I didn't realize this was a Bible and religious teaching weight loss challenge. Even though I'm very religious I like to keep my Bible study separate from my exercise/diet study. Can I switch to a challenge that is more fine-tuned to me?"
Without realizing it, this lady just articulated with great clarity both the current malaise experienced in our churches as well as the predominant thinking of our culture as it relates to matters of faith. Even for "religious" people, matters of faith and spirituality have little bearing and influence in the practical aspects of our multifaceted lives. Our faith is simply one more compartment in which we can file away inspirational or moral "truths" that fit our lifestyles and worldviews. We can summon them from the moth balls when needed.
Perhaps we see no gospel relevance, or, more likely, we desire no gospel intervention in areas of our lives we wish to remain unredeemed.
We should be honest and admit that while we might not write the words referenced above, we all too often live compartmentalized lives as well. We speak often of compartmentalizing grief,  anger, vocations, finances, and more as if the gospel holds no sway in these matters. Perhaps we see no gospel relevance, or, more likely, we desire no gospel intervention in areas of our lives we wish to remain unredeemed.
For the follower of Christ, this is not an option. According to Scripture, it's not even possible:
 "Rejoice always, pray without ceasing, give thanks in all circumstances; for this is the will of God in Christ Jesus for you. Do not quench the Spirit. Do not despise prophecies, but test everything; hold fast what is good. Abstain from every form of evil.Now may the God of peace himself sanctify you completely, and may your whole spirit and soul and body be kept blameless at the coming of our Lord Jesus Christ. He who calls you is faithful; he will surely do it." – 1 Thessalonians 5:16-24 (ESV) 
Resisting the sanctifying work of the gospel is tantamount to "quenching the Spirit" – the indwelling agent of redemptive transformation. Our spirits, our souls, and our bodies are involved in this overhaul that is both God's right and responsibility.
In the absence of transformed lives, much has been made in recent years of evangelistic processes and activities that can "reach the lost" and "make the church relevant again." But into this transformative void author Nancy DeMoss Wolgemuth rightly asserts in her book Adorned: Living out the Beauty of the Gospel Together:
"There is simply NO more powerful tool of evangelism than for Christians to believe and demonstrate the doctrine and gospel of Jesus Christ." – Nancy DeMoss Wolgemuth
Our penchant for compartmentalization not only fosters spiritual turmoil as we wrestle with the Holy Spirit for control of our lives, it also presents a hypocritical front to a world hungry to see a gospel that works. In this regard German philosopher Heinrich Heine said:
"Show me your redeemed life and I might be inclined to believe in your Redeemer." – Heinrich Heine
For the glory of God and the sake of the lost, may we allow the redemptive power of the gospel to infiltrate, influence, and inform every area of our lives.