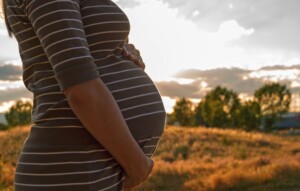 Merriam Webster's definition of the word "Available" reads as follows:
Available
: easy or possible to get or use
: present or ready for use
These definitions connote a sense of immediacy, responsiveness, and surrender. We might picture a construction worker with needed tools fastened to his tool belt, or an artist with a pallet of colors ready to be employed with a dip of a brush. If you have to wait, search, or rummage through the clutter, the thing you need would not be considered particularly available.
While availability most certainly involves readiness, true availability also involves elements of duration and endurance. True availability doesn't set time limits or convenience thresholds.
Fit For The King has attempted to define the issue of body stewardship in terms of physical availability:
"Being Fit For The King means being physically available to love God completely, let Him love others through you, and accomplish all He desires with you for His glory"
In the midst of a Christian culture that has erected roadblocks to physical availability for Kingdom work, it is inspiring to see radical abandonment of self to accomplish this goal. In the midst of a secular culture that has bred narcissistic and body-conscious fitness devotees, selfless acts of physical surrender are also rare. The blood and organ donor, the fasting prayer warrior, and the self-denying pursuer of a fit and available body share a fellowship of holistic worship.
It would be hard to present a more authentic example of physical availability than Kelly Kalvig. A pilates studio manager and instructor, Kelly is passionate about good nutrition and consistent exercise. She has spent years sculpting bodies through rigorous exercise routines and encouraging healthy nutrition and lifestyles, and is acutely aware that her own physical state is a daily calling card for the business. Her commitment is unquestioned as she has rebounded from three pregnancies to return to an athletic physical state.
With the rigors of her own childbearing in the past, it would be natural for Kelly to focus on the kinds of familiar physical availability that would help her serve her husband, her immediate family, and church. But recently God presented Kelly with a unique opportunity to physically serve her sister in a deep and intensely personal way.
Despite numerous attempts at conceiving naturally and through in vitro fertilization, Kelly's sister Jodi was not able to sustain a pregnancy. With a number of fertilized eggs frozen and awaiting implantation, they were at a crossroads regarding how to proceed.
After much prayer and deliberation with her husband Jon, Kelly felt God was leading her to offer her body as a gestational carrier to sustain her sister and brother-in-law's child. Her understandable compassion became a tangible and committed expression of costly love. This would involve the implantation of their embryo via a natural transfer. Her surrogate pregnancy also opened the door to many other inconveniences, both known and unknown:
Nine months of pregnancy, and a painful and physically demanding delivery.
Numerous OB/GYN doctor visits.
An increasing impact on her ability to perform her job as a fitness instructor.
A body that will once again experience the gauntlet of pregnancy and recovery.
The unknown emotional toll that giving up a child she has nurtured and delivered will take.
Kelly is currently 20 weeks pregnant with Jodi and Heath's child. All are grateful that the pregnancy is progressing without complications.
In a Christian culture that can minimize the commitment Jesus asks of us, Kelly's physical availability and she and Jon's willingness to be inconvenienced provides inspiration to all who have surrendered their bodies to Kingdom purposes. Kelly's willingness to let God love and serve another through her physical body embodies our definition of what it means to be Fit For the King.